Honest Pricing
Highly Experienced Radiologists
Advanced Imaging Diagnostics
Trusted, Transparent & Affordable
20 Lac +

Satisfied Customers

8

Fully Automated Labs

130+

Radiologists
What is a CT scan?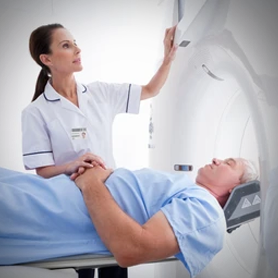 What is a CT scan?
Computed tomography or CT/CAT scan is a commonly ordered image diagnostic test that combines X-ray images from several angles and compiles them into a single image using 2D and 3D image reconstruction.
The cross-sectional images or 'slices' can be taken for any part or structure of the body, including the bones, soft tissues, and blood vessels.
Unlike an X-ray that provides only one image, a CT scan provides multiple images for enhanced diagnostic accuracy and clarity.
CT scan can be performed for a variety of conditions, including internal injuries, trauma, tumours, fractures, etc.
This imaging test is also conducted as a guide for surgeries, radiation therapy, and biopsy, as well as to monitor the effectiveness of ongoing treatments.
CT scan is a non-invasive and painless procedure that is generally conducted without the need for a contrast dye.
However, for certain medical conditions, a Contrast-CT scan is conducted, wherein the contrast material is administered either orally or intravenously (IV).
The contrast material is especially useful when testing soft tissue, as it blocks the X-rays, which makes the target area appear white on the scan. It has little to no side effects and gets flushed out via urine in 24 hours.
Why is a CT scan required?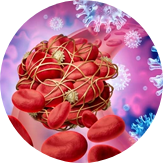 Locate infections, tumours & blood clots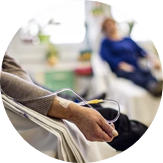 Aid biopsies, surgeries & radiation therapies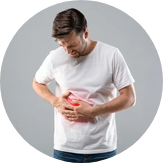 Identify cancer, heart issues, & liver masses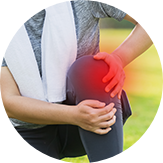 Identify fractures & joint issues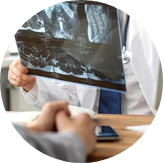 Detect internal injuries & bleeding